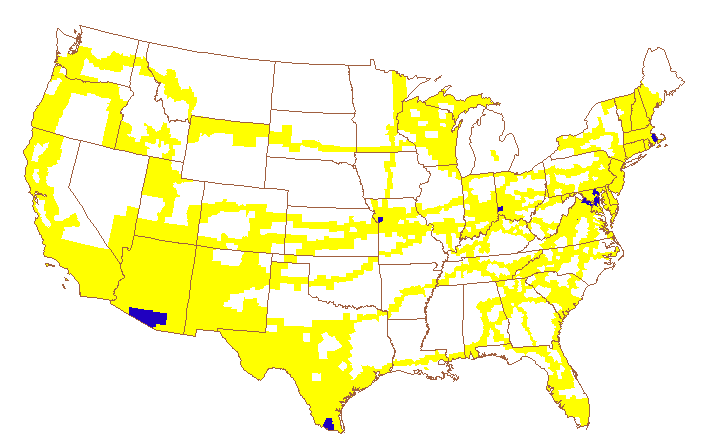 Today at the Burkland and Goode Schools, I mentioned the County Map Project to several groups of students. This is a geographic "life list" that I began while living in Ohio more than 20 years ago. The project began with paper maps of the United States, on which I would shade in the counties I had visited at any time in my life. I encouraged my wife Pamela and several friends to take up the hobby, and eventually created this online version of the map, including larger-scale maps of each state.
A few years ago, I began to create a third-generation version of the project, using Geographic Information Systems, but have not yet completed the transition. As it stands now, I need to revise the maps, as I have visited many counties in Michigan -- and a few in New York, Vermont, and Maine -- since the last update!
I am not alone in this hobby. The
Extra Miler Club
is for people throughout the United States who enjoy going out of their way to visit new places, county by county.