The three permanent members of the EarthView team are geographers with a passion for exploring the world through maps, globes, movies, books, articles, food, and conversation. Together we have spent more than a CENTURY in the classroom teaching of geography, where we learn from our students, as we do with each EarthView visit. Just traveling with EarthView itself gives us more ways to explore the world, mostly the small but fascinating corner of it we find in Massachusetts.
Another way we are fortunate to have learned geography is from visiting or even living in other countries. The maps below are our "life lists" of international experience, and for all three of us, the list is growing steadily.
Many of the students who visit us in EarthView we born in other countries, or have parents who were. The chances are fairly high that one of the EarthView team members has been to those home countries, or perhaps speaks the language.
Dr. Hayes-Bohanan has the shortest list so far.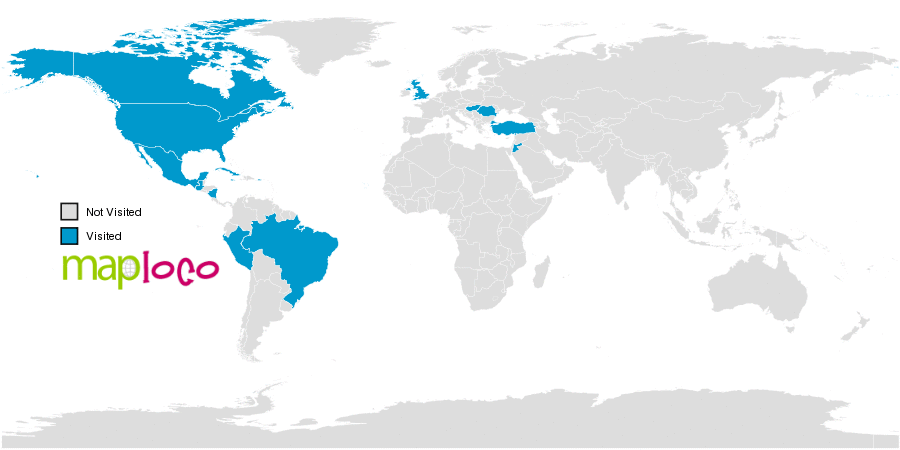 Create Your Own Visited Countries Map